Issues
REGIONALISM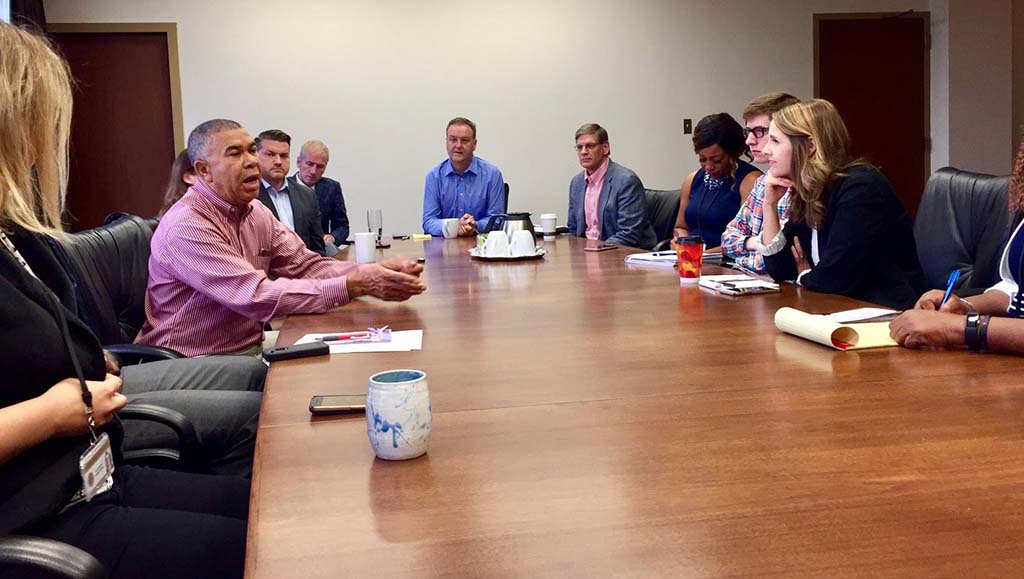 St. Louis is the largest metropolitan area in Missouri and the second largest in Illinois. Many of our region's opportunities and challenges are here in the County – and best addressed by St. Louis County leadership working with our surrounding counties and cities.
Dr. Page believes that we must lead the region by example, by making sure you have easy access to good services and a government that's run honestly and transparently. And he believes that when County residents' taxes pay for most of the region's transportation, tourism, and infrastructure, you should see the benefit of your investment.
Dr. Page recognizes that complicated policy issues that hold the St. Louis region back cannot be ignored. To flourish, issues like equity, criminal justice reform, public safety and affordable housing have to be addressed.
Those issues do not stop at city boundaries or county lines. So, as part of the work to find solutions, it is important to find ways that St. Louis County and St. Louis City can have a more cooperative relationship. Dr. Page has a great working relationship with Mayor Jones and other leaders in the region, and they have worked together on some of the biggest issues in our region, including between Police Departments and Health Departments. This effort will not stop.