Issues
BETTER GOVERNMENT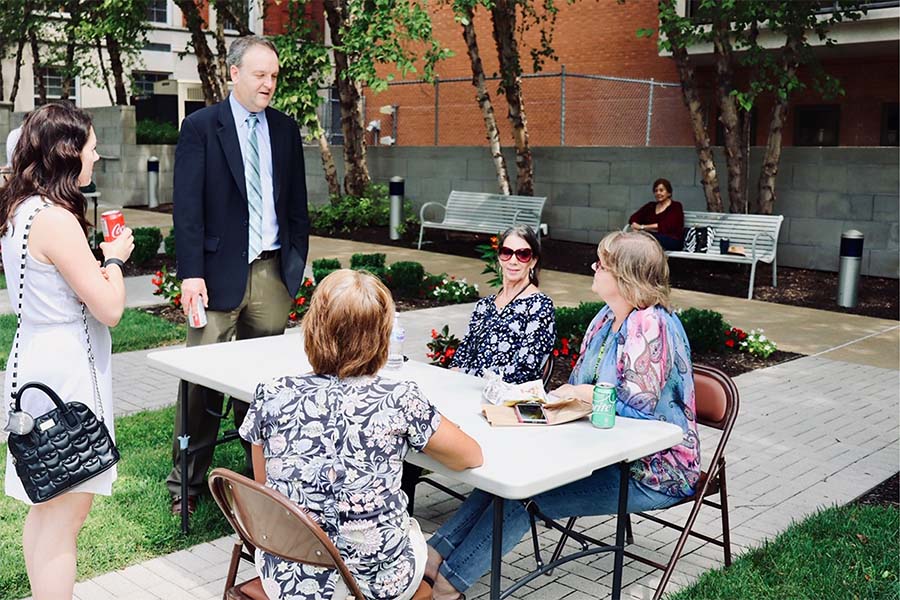 When Steve Stenger resigned and went to prison, Dr. Page needed to focus on rebuilding trust between residents and County government.
Upon taking office, Dr. Page immediately requested an audit of the County Government by State Auditor Nicole Galloway. His administration relinquished unilateral control of the Port Authority and appointed a group of business leaders to oversee the Economic Development Partnership. Dr. Page incorporated a whistleblower policy, making it easier for people to raise the red flag if they needed to. He hired a federal prosecutor as County Counselor, revisited deals made by Stenger's administration, and ended "no work" political appointments. Dr. Page created a Financial Transparency report to make it easier to understand the budget and the ARPA funding, and his team produces annual reports that show what work is being done. They hosted several town halls, both in person and virtually, to get resident input on how ARPA dollars should be spent, as well as an online survey. That input informed Dr. Page's priorities for ARPA spending.
Government has a bad habit of sometimes forgetting that its work has to be done in public and that public input is a necessary component, rather than an afterthought.
The County is livestreaming County Council meetings. Dr. Page hosts a live press briefing at least once a week at 8:30am, and every week Dr. Page's team sends out an email about what has happened the week before.